Auctions by Farm & Home Realty and Auction, Inc.

To View Current Auctions Click Here>>
Horse Farms, Land, Mini Farms and Farm Equipment
Whether you are looking to buy or sell a farm or farm equipment, an auction is the prefect choice to facilitate your need. Large tracts of land or collections of heavy farming equipment can take a long time to sell utilizing conventional sale methods.
An auction can take place on-site eliminating the hassle of moving the equipment and the hazards associated with that move. It also brings buyers directly to the property allowing the buyers to view equipment and buy from the owner with the Auctioneer facilitating the transfer. Our auctioneers are experts and organizing, marketing and closing the deal for all parties involved. To speak to an auctioneer about buying or selling a farm or equipment call our office at (270) 259-3276 or click here for specific auctioneer information.

Residential Home Auctions
Buying or Selling residential homes at auction is a great choice to facilitate a purchase in a timely manner.
For the seller it brings several buyers together in a competitive manner to battle for a chance to purchase your home.
For the buyer it can be an opportunity for a rapid purchase if sold by private owner. If the property is a REO or Bank Owned property you can often get the property at a fraction of the market value of that home. Selling or Buying at auction requires knowledge, experience and our Auction Team has the needed know how to assist you with your transaction.

Commercial Property Auctions
Commercial Property auctions may be one of the single best methods of liquidating both real and personal/business property. Often when a business is in need of change or going out of business, the bank or the current owner is in need of a quick liquidation of the assets. An auction can facilitate this liquidation need in a timely manner and since auctions are sold "as is, where is" there is most likely little to no liability as to the condition of the property placed on the seller.
From the Buyer's perspective, there is often big bargains to be had at a fraction of current market value.
All parties achieve their needs and go home with the best possible outcome.

Lake Area or Waterfront Property Auctions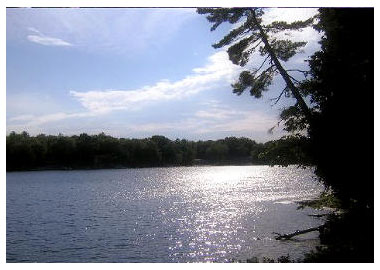 Waterfront or Lake Area homes and properties are unique types of seasonal property and timing is everything when conducting these types of auctions. Consulting a seasoned professional can often result in a much better deal for both the Seller and Buyer.
Selling these properties requires extensive knowledge of the area, the restrictions and government flowage easements in many cases. Without this knowledge you may get blind sided when it comes time to answer questions from potential buyers.
Buying property on or near the lake can be equally challenging due to many of the same issues. In most cases, each subdivision has it's own special rules as well as city and county zoning issues you will need to tackle.
A Farm & Home Agent will be familiar with the rules or at least have access to the knowledge needed to complete the necessary research saving you countless hours and money. Click on our list of Agents and Auctioneers to put a professional working on your behalf.

Industrial and Heavy Equipment Auctions
Industrial and Heavy Equipment Auctions can be a challenge to all parties involved. These often large and heavy pieces require care in transporting and intense inspection when offering for sale. Although sold as is, where is buyers need the opportunity to inspect and feel comfortable with the purchase. We suggest the seller complete an equipment checklist that can be made available to assist prospective buyers in making good decisions on their purchases. These equipment check lists states known defects and current condition and helps eliminate liability issues that may arise. Often these types of auctions are either done on-site or are collected in a consignment type manner and scheduled for a later date.

Antiques & Collectibles
Selling and Buying antiques and collectibles is both fun and profitable. This is an area where online marketing and online auctions shine. As a seller, offering up items to the world stage can increase the bid size dramatically. Keep in mind however, we need additional time to prepare and market when offering these items online. The items must be inspected, photographed and cataloged before they can be offered online. You also must arrange for local pickup of these items or box and ship these items to the buyer.
Buying antiques and collectibles can be loads of fun and very profitable if you are a smart buyer and don't get caught up in the competition of online bidding. The fast pace can lead to over paying. Be sure to do your research to know the current value and condition for the item you are bidding on. The FH Team members are versed in many of these types of items and can offer assistance upon request.

Livestock Auctions
Offering Livestock at auction is the best way to insure you have the competition among buyers to get the highest possible price for your animals. Having an on-site auction for your livestock can save you the hassle of transporting your herd to the market. This eliminates stress on your animals and the cost of transporting the animals. It also focuses the attention on your entire herd rather than having to compete with countless competing animals at the traditional market. That can translate to a much higher sale price.
Buying livestock via the on-site animal auction allows the buyer a rare opportunity to inspect the animals in a much more natural setting without the stress of transport on the animals. A better end product for the buyer and a fair price to the seller leaves all parties satisfied.

Classic Car & Auto Auctions
Buying and Selling Classic Autos or Automobiles at auction is a fun and competitive. Competition for your item is the best way to achieve the highest possible purchase price. We offer on-site and online options for offering your beautiful autos to the public. Our auction team is well versed in the practices of offering these types of items to the public and our expertise will increase your profitability.
Buying vehicles at auction can be fun and is one of the best ways to locate these hard to find items. Our online or onsite auto auctions will include our vehicle checklist to place all available information about each item in your hands making your decision an easier one to make.

Estate Auctions
Estate Auctions can be one of the most delicate types of auctions for all parties involved. Our staff is experienced in dealing with both the grief and stress involved with liquidating estate assets. There are many legal and emotional hurdles that must be overcome during the sometimes lengthy process, and the FH Team is ready to guide you through this process. You will benefit from our experience that includes initial valuation of the estate, staging and itemizing the items, preparation and layout of the sale and final closure of both the estate itself and the emotional roller coaster that is sometimes associated with this highly emotional type of sale. We have lost loved ones and understand it is not just about getting the most of each item. We really do understand and have only your best interests in mind, we can help.

Hunting and Recreational Property Auctions
Buying and Selling hunting or recreational property at auction is fun and exciting. Whether utilizing an on-site auction or online, we have the expertise in these types of properties to guide you through the decision making process from start to finish. We are hunters, fishermen and sports men and women and that love of the outdoors will be apparent when you witness our approach to marketing these properties. Our staff members includes former hunting guides who worked in the wild game call industry and even hosted outdoor television shows. We know quality recreational properties and our experience will make the buying and selling process a unique and fun experience.
For a confidential not cost meeting to discuss your auction needs, call our office at (270) 259-3276 or click here for specific auctioneer information.