To View our Upcoming Auctions click here>>
Online Auctions by FARM & HOME Realty and Auction are simple, fast and hassle free thanks to our amazing online partners. Our online auction portal offers amazingly simple and cost effective auction solutions our competitors do not want you to know about.

Our partnership with Hibid allows us to offer great opportunities to offer

your property including real estate, antiques, equipment or most any type of valuable property at online auction at a very low cost to you the seller.
We have also partnered with online powerhouse AUCTIONTIME.com to offer a powerful auction solution for your farm equipment, heavy equipment and much more. Averaging Ten's of Millions of Dollars every week in online equipment sales, this online portal makes selling YOUR equipment so

simple and so cost effective you will be amazed.
Our online partner AUCTIONZIP.com allows amazing access to sell all types of properties via the online method.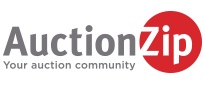 From real estate, farm, estate, antiques, collectibles, coins, vintage toys, household items, farm equipment, automobiles and most any items you may need to sell.
How it Works
We visit your property to inspect your property or equipment.
We take high quality photos and HD video of that property.
We fill out a detailed report of the condition of your items to assist us in getting the maximum dollar for your item.
We place the items online with our powerful online platform, minimizing visits to your property and the hassle of parking, advertising and clean up after the auction.
We answer questions from potential buyers as the auction date draws closer.
The auction opens and bidding begins.
Once the items sell we work with the buyer to arrange payment.
Once payment has been received, we assist you in arranging pickup or delivery of the items.
It is really that simple. For most any thing of value you may need to sell, we have an Online or Live Auction solution to fit your needs.
To view all our auctions click here>>
Contact us today for a Free No Hassle, No Obligation consultation Today!!!
Leitchfield KY Office 270-259-3276 or Hardinsburg Office at 270-756-5264.