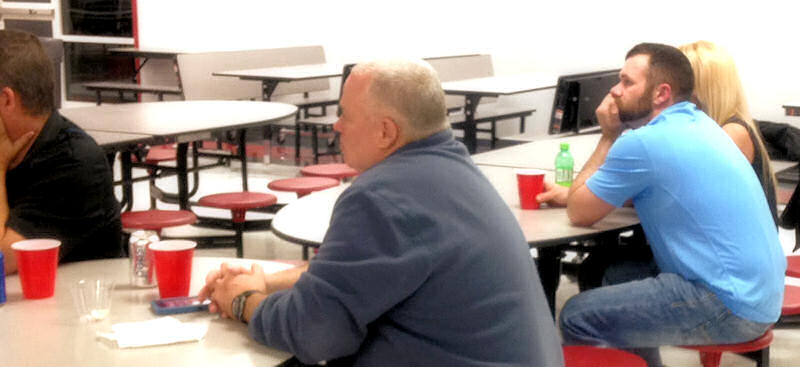 FARM & HOME celebrated the FH Annual Awards banquet and Christmas Party. Much of our
beloved staff were in attendance and we appreciate all that took the time to be with us. A wonderful meal was followed by good conversation, plenty of dessert and finally the presentation of the awards from 2015.
FH celebrated several milestone accomplishments for year 2015. Cammie Johnson took home the Rookie of the Year award for her outstanding first year with Farm & Home. Jamie Johnson and Patrick Willis both took home the Million Dollar Producer award. Aaron Haycraft was presented with the Auction Ace award for top sales in the Auction category. Ashlie Logsdon was the top winner walking away with 2 of real estates most prestigious awards, the Multi-Million Dollar Producer award
for selling in excess of two million dollars in a calendar year as well as Sales Person of the Year for 2015. FH Corporate awarded Ashlie both awards as well as a sizable bonus commission check for all her hard work and dedication in 2015.
I sincerely appreciate the amazing hard work and dedication from all of the FH team members as well as the loyalty of our clients. We are truly Blessed.