About Delbert Masterson
Approaching his 30th year as a licensed Auctioneer and Sales Associate, Delbert is also an active member of the Kentucky Auctioneers Association as well as the National Auctioneers Association. Delbert is a lifetime resident of Hardin County Kentucky where he's also owned and operated a dairy farm with his wife of 28 years, Doris Jean Masterson and raised 2 children, Chuck Masterson and Dr. Christi Masterson Willen, and is proud to boast about his 8 grandchildren and 2 great grandchildren.
Delbert's extensive farming background and his years of seasoned professionalism have given him all the necessary experience to assist you with any and all aspects of your auction and real estate needs... whether it be farm, cattle, machinery, estates, residential real estate auctions or private sales. Give him a call today…270-723-3128!
Although Delbert resides in Glendale Kentucky, he covers most of the state of Kentucky serving buyers as well as having property listings throughout the Twin Lakes area of Rough River Lake and Nolin Lake.
Working with Buyers & Sellers
Delbert has the experience you need whether buying or selling. Delbert works with listings and aucitons to insure his clients receive the highest quality of service.
My personal service guarantee to you is that I will serve you to the best of my ability at all times. I pride myself on consistent communication with my clients and I am detail oriented. I am not perfect but I strive towards that goal. I can make the promise that I will listen to you, follow your legal instructions to the letter and always be loyal to you as my client.
Navigating the Neighborhood
A quality agent will know the homes that are for sale as well as the ones that do not fit your needs. That agent should be versed in the many different loan types as well and will know which homes meet your requirements. Your agent is really the SPAM filter for your real estate search. You could spend months looking at homes that a quality agent has already visited. He can save you the expense and time of visiting homes you won't make the cut.
Expertise gets You to Closing
A quality agent is an expert in the necessary skills to get the job done. From negotiating the final price, locating the many different types of professionals needed to get the home to closing, handling the mountains of paperwork, scheduling inspections and numerous other tasks that will occur a great agent will know the right steps in the right order to make the process run smooth.

Bottom line, you can do brain surgery on yourself but is it a good idea? Same with real estate, yes you can buy or sell without an agent but the end result will be much smoother if you enlist the talents of a good agent.
---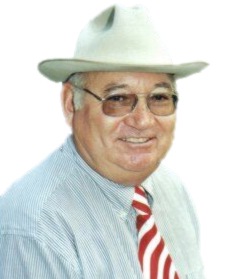 Delbert Masterson
REALTOR-AUCTIONEER
(270) 723-3128

Visit My FB Page



My Youtube Channel