Anatomy of an Auction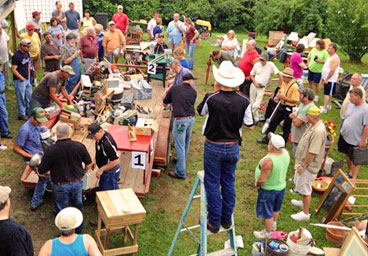 As an auctioneer and real estate broker, I am often amazed just how many people are unfamiliar with auctions on both the buyer and seller side. In part 1 of our article, we will be taking a detailed look into auctions and auction terminology. We will break down the basics of an auction.
Auction Basics
Wikipedia defines and auction as follows: An auction is a process of buying and selling goods or services by offering them up for bid, taking bids, and then selling the item to the highest bidder. In economic theory, an auction may refer to any mechanism or set of trading rules for exchange.
Simply put, an auction is a solicitation for bids on real estate or personal property. An auctioneer through the chanting process will attempt to excite the auction crowd into a competitive bidding process to achieve the highest possible sale price.
So what can you expect when you visit an auction? Well that really depends upon who is running the auction. A quality auction will include, refreshments, a large and lively crowd, well defined auction ground rules, clearly posted legal notices, a friendly and well informed auction team and a professional auctioneer.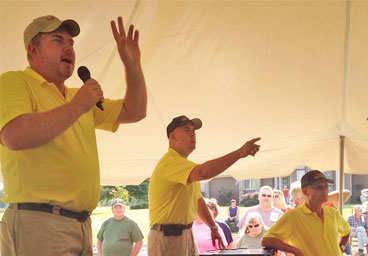 As an auction attendee you will first arrive at the auction site and usually visit with the cashier who will assign you a bidder number. This number allows you to bid on items and it aids the auctioneer and clerk in accurately identifying the items you have purchased and the purchase price. Most bidder numbers will have on the back of the bid slip, a place for you to list the items you are interested in or have purchased.
Most auction attendee's arrive early to scout the items they are interested in. When the auction begins, get yourself into a position where you can see the items being sold and be ready to bid. It is important to be very visible with your bids. No auctioneer wants to miss a bid, but the action is very fast paced and if you are timid with your bidding, you may miss out on a great deal.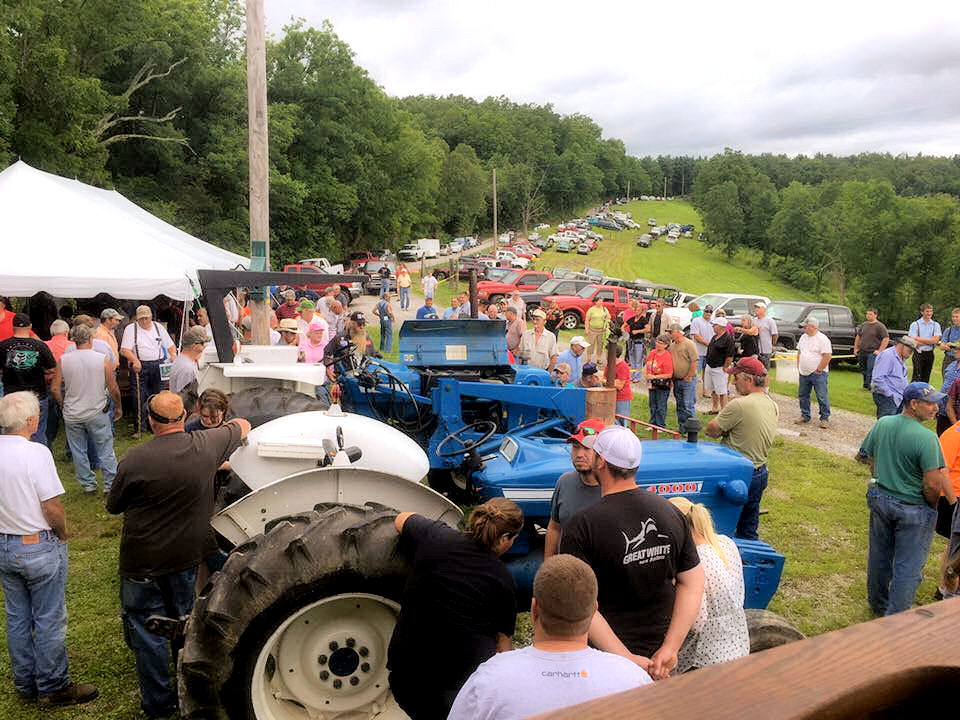 Auction pricing usually is very reasonable with many items falling well below even discount prices. Often box lots have sold for as little as one dollar so you can really clean up at auction. The down side to these great deals is that often to get the item you want, you may have to buy it along with some items you may not want, but usually the low price is worth the hassle. Once you have purchased the items you want and are ready to leave you will need to collect your items, and visit the cashier to pay for those items.
Auctions almost always are the least expensive way to buy good quality items. Just make sure to check out the items before the auction begins to insure they are in good working conditions.
Auctions are fun, exciting and a great place to see old friends and neighbors or to meet new ones. If you are interested in attending an auction or would like to talk about booking an auction please call a local auction professional. A great resource for finding auctions is www.auctionzip.com. This website displays a list of upcoming auctions and will have photos and details to help you decide which auction you want to visit. Happy Auction Hunting! .